Don't you forget about me: Von Trier
You can read the full article from OnMilwaukee here
ark Zierath, co-owner of Von Trier, says if it weren't for Paycheck Protection Program (PPP) loans the beloved, German-themed tavern and eatery in the heart of Milwaukee's East Side would be shuttered today. 
"It's been hard. This is an expensive piece of real estate and without the loans we definitely would not have made it," says Zierath.
Historically, community support has been a large part of Von Trier's success. People have strong, impassioned feelings for the tavern that opened in 1978. In 2017, when then-owner John Sidoff announced he was remodeling Von Trier into a mid-century cocktail lounge, public outcry and a signature-abundant petition made him terminate his plans and keep the German theme intact.
But COVID-19 made community support impossible. The iconic, German-themed bar and restaurant closed – along with every other bar and restaurant in Milwaukee – on March 16, 2020 after emergency orders were issued. And whereas many other establishments reopened in May or June, Von Trier did not reopen until July.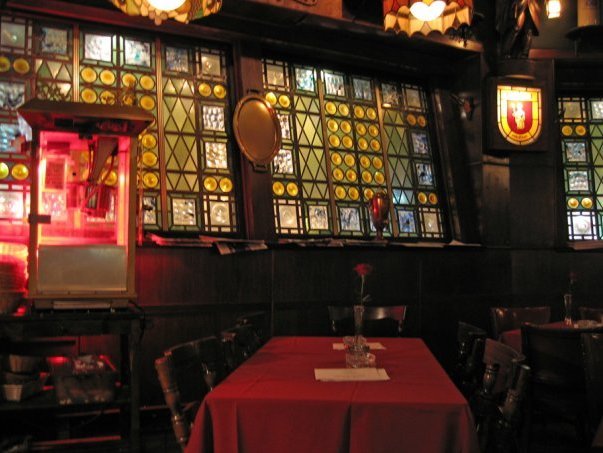 Now, Zierath hopes more of his customer base will feel comfortable returning this summer. He knows the ability to offer fresh air seating will be key and he recently applied for a sidewalk cafe permit to complement his already-existing outdoor seating options on his deck and patio.
"It's still going to be a while before most people want to stand indoors, shoulder-to-shoulder, drinking beer," he says.
Zierath would love to add a rooftop bar (can you imagine the view?!), but is prohibited from doing so because of a 25-year contract the former owner, Mark Eckert, signed with a billboard company.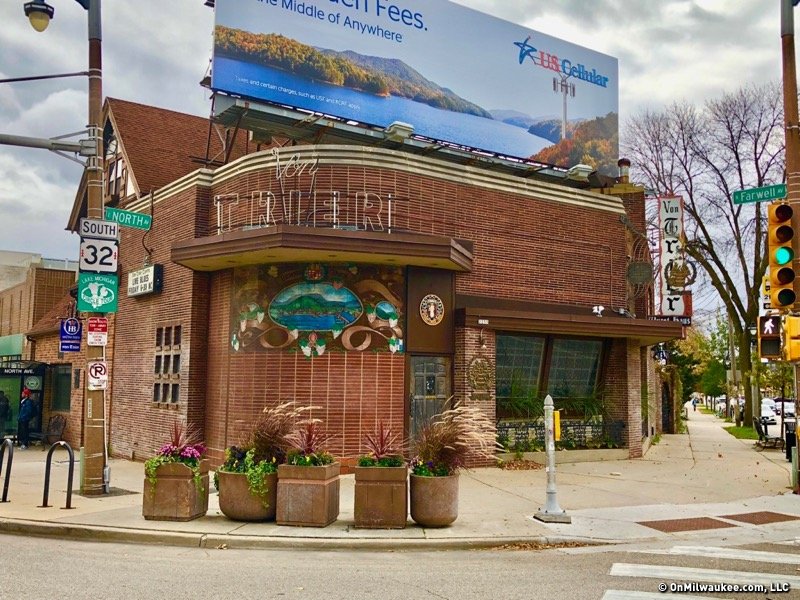 "I have no control over the roof of this building for another, oh god, probably not until after I'll be retired anyway," he says.
Recently, the company installed a billboard for inexpensive cremation on top of Von Trier with an image of a large urn. "I wanted to climb up there and paint it into a Hofbrau stein," says Zierath.
St. Patrick's Day, Zierath believes, will reveal a lot about where people are with their comfort levels around contracting COVID as well as the fate of business for this summer.
"I've been reading so much about the pandemic and experts' predictions and most seem to think people will loosen up in summer but we won't really 'get back to normal' until summer of 2022," he says.
And although it's been a tough year, Zierath – who also operates Ella's Public House in Delafield, The Red Mill Inn & Pizza and Steve's on Bluemound (soon to be renamed Magoo's on the Mound) – fully understands the service industry game and knows that not even a global pandemic will change it.
"The bar and restaurant business has never been a 'get rich quick' scheme. It's always been a lot of ups and downs. This time, it's been particularly rough, but I do believe we are moving toward a 'new normal' and will eventually be able to really move forward," he says.