Triciclo Peru Express brings Peruvian fare to Crossroads Collective
You can read the full article from OnMilwaukee here
eruvian empanadas (and more) have made their way to Crossroads Collective, 2238 N. Farwell Ave.
Triciclo Peru Express opens today (Tuesday, Dec. 1) at the food hall, serving up a menu of distinctive Peruvian empanadas, take-and-bake empanadas and other uniquely delicious dishes, all of which will  be available to enjoy in the hall's socially distanced dining area, on their heated patio, or via curbside pick-up  or local delivery.
The concept, which began as a mobile food cart in 2017, swiftly gleaned a loyal following, allowing owners Mario Diaz and Amy Narr to open their flagship restaurant at 3801 W. Vliet St. in December of 2019.  
Diaz and Narr, who met in Trujillo, Peru, stoke their passion and glean inspiration from yearly trips to the area, where they explore markets and enjoy  food from huariques, small family-run  restaurants where the menus often feature dishes passed down through generations. And, while 2020 may have squelched their plans for travel, they've used the time to focus on their business and share the hope, love and resiliency that has defined the story of Peruvian cuisine throughout history.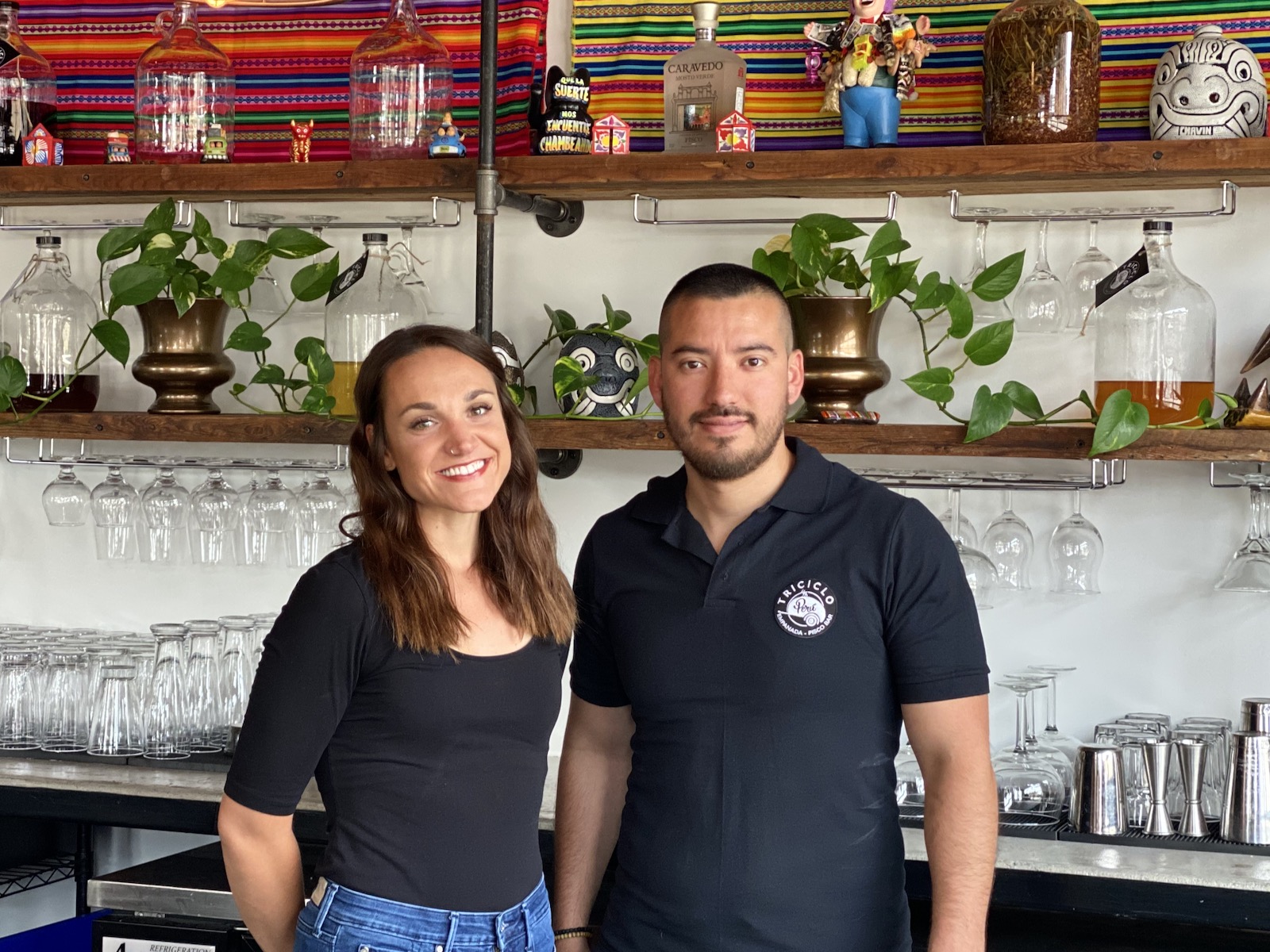 "The streets and markets of Peru are full of color and hope from people who are trying to make their dreams come true. They are full of creativity often due to a lack of financial resources, and are trying new things to make a living," says Diaz. "The whole concept of our restaurant is a tribute to the people we see in the market who use a tricycle with a large basket to peddle their products. Especially now, we can appreciate the resiliency and creativity it takes for a small business to survive."
Empanadas and more
Located in the food hall between Mina and Egg and Flour, Triciclo Peru Express will offer a paired down menu of Triciclo Peru favorites, including their housemade empanadas, which set themselves apart with a deliciously flakey dough that's both savory and a bit sweet.
"We make our dough from scratch and it tastes just the way it does in my hometown in Peru," says Diaz, "It allows us to be creative using sweet or savory flavors and capture the traditional flavors of Peru."
Full sized empanadas will be available in ten flavors including both vegan and gluten free options. For those who would like to sample a wider variety of empanadas at a time, Triciclo will also be offering flights of five or ten mini (half-sized) empanadas for purchase.
Fillings include beef (steak, raisin, black olive, boiled egg and black olive sauce); chicken (shredded chicken, red pepper, green olive, raisin, boiled egg and yellow pepper sauce); pork (pork, caramelized sweet potato, red onion and rocoto sauce); lomo saltado (steak, soy sauce, tomato, onion, French fries and rocoto sauce); seco (steak, carrots, peas, potato and cilantro sauce); aji de gallina (shredded chicken, yellow pepper, parmesan, yellow pepper sauce); and sausage (breakfast sausage, scramble eggs, red pepper, Wisconsin cheddar and yellow pepper sauce).
Vegetable options include the corn and cheese (corn, cheese and cilantro sauce); sweet potato (sweet potatoes, collard greens, gouda, parmesan and yellow pepper sauce); vegan soy chorizo (soy chorizo, potatoes and red peppers, vegan yellow pepper sauce).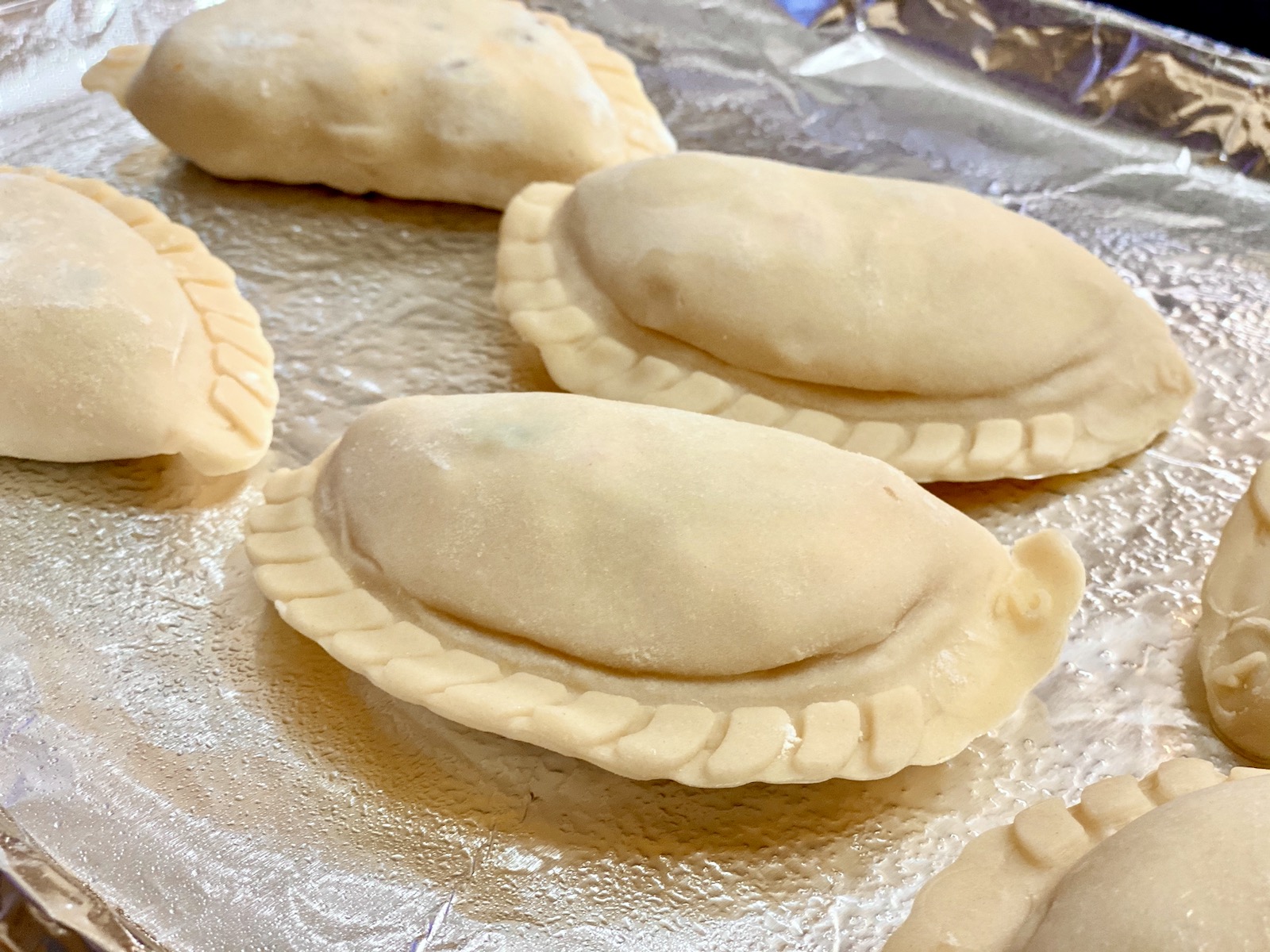 Full sized empanadas will be available both hot, or as a heat-and-eat option thanks to Triciclo's existing Pachamama take-and-bake empanadas which are sold frozen in packs of three with easy reheating instructions. 
Salads will include garden salad with lettuce, tomato, cucumber, carrot and olive oil dressing ($8);  the cooked salad with cooked carrots, green beans, beets, Peruvian corn and a creamy vinaigrette ($8); and the healthful, fresh Andes salad featuring seared yellowfin tuna on a bed of spring greens mixed with quinoa, amaranth (kiwicha), mandarin oranges, beets and a creamy yuzu and avocado dressing ($14).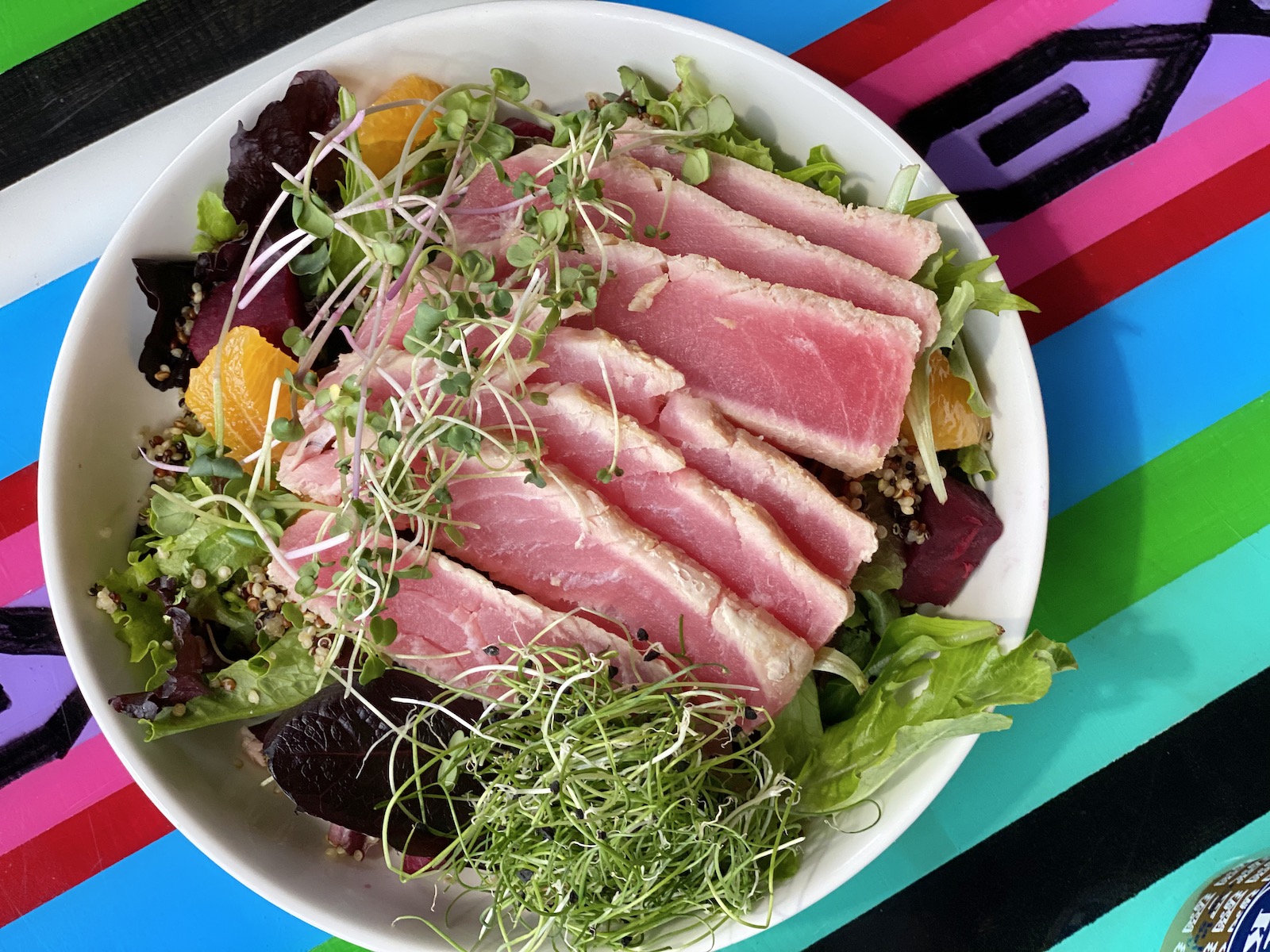 Triciclo's ceviche de pulpo, a ceviche featuring steamed octopus, sweet potato, lime, red onion, black olive sauce and micro-cilantro ($19) will also be available, along with Peruvian beverages, including Inca Cola (a fruity Peruvian soda with a hint of lemon verbena); chicha morada, a beautiful traditional drink made from peruvian purple corn, pineapple, lime, cinnamon and cloves; and Machu punch, a refreshingly fruity drink made with chamomile, lemongrass, ginger, juices of lime, orange, lemon and pineapple, and honey.
Guests can also indulge their sweet teeth with alfajor, delightful Peruvian sandwich cookies filled with dulce de leche (available in packs of four).
"In a year that has caused many of us to cancel travel plans, Triciclo Peru Express is bringing a bite of Peru to the East Side," says Tim Gokhman, Director of New Land Enterprises, which owns the food hall. "Triciclo has a following all over Milwaukee, and we couldn't be happier to welcome them to a new home at Crossroads."
To peruse the menu or place your order for pick-up or delivery, head to crossroadscollectivemke.com. Triciclo Peru Express is open during regular food hall hours Monday through Saturday from 11 a.m. to 9 p.m. and Sunday from 11 a.m. to 8 p.m.