A first look at the East Side Art Lot and its beautiful new tables
You can read the full article and watch the live stream from OnMilwaukee here
The East Side just got even brighter and more colorful this week as a mostly unused parking lot has transformed into an unconventional outdoor art gallery.
Found at 1915 E. North Ave. in between Beans & Barley and Von Trier, the East Side Art Lot turns a flat, unassuming space for parked cars into a vibrant meeting ground and lunch spot, enlivened by ten picnic tables each uniquely hand-painted by local artists.
Some offer important messages for change, awareness and unity, like one paying tribute to Black Lives Matter or another reminding visitors to support local businesses. Others are simply gorgeous and fun artworks to look at, like a painting of the lakefront being invaded by lovable tentacle monsters or a table that also serves as a game with a maze to be solved. But each, in its own beautiful way, provides a splash of color to a formerly vacant space as well as a place to enjoy food and company in the safe open air.
Today marks the grand opening of the East Side Art Lot, perfect for enjoying the last of these sunny summer days with some local food from one of the 15 restaurants nearby. However, there are more plans for the newly brightened space going into the fall – including a social distanced market from The Waxwing and Milwaukee Makers Market featuring live music and local vendors on Saturday and Sunday afternoons throughout September, according to East Side BID executive director Liz Brodek, and more – before the art lot closes for the winter season on Nov. 15.
In the meantime, the stunning, one-of-a-kind art on their very unique canvases should be more than enough to draw you over to the East Side Art Lot. Here's a first look at the ten works you'll see on your next trip – plus Instagram and website links to guide you to more from these incredible local artists.
Kimberly Burnett
Website/Instagram: kimjart.com and @kimj_illustration or @kimberlyjart
Steph Davies & Eston Bennet
Website/Instagram: The Waxwing and @eston.art
Taylor Fiester
Website/Instagram: taylorfiester.com and @tay.fiester
Annah Horst
Website/Instagram: annahhorst.com and @nakedladycreative
Byada Meredith
Website/Instagram: byada-art.com and @byada_artist
Rebecca Segal
Website/Instagram: @wazzostudio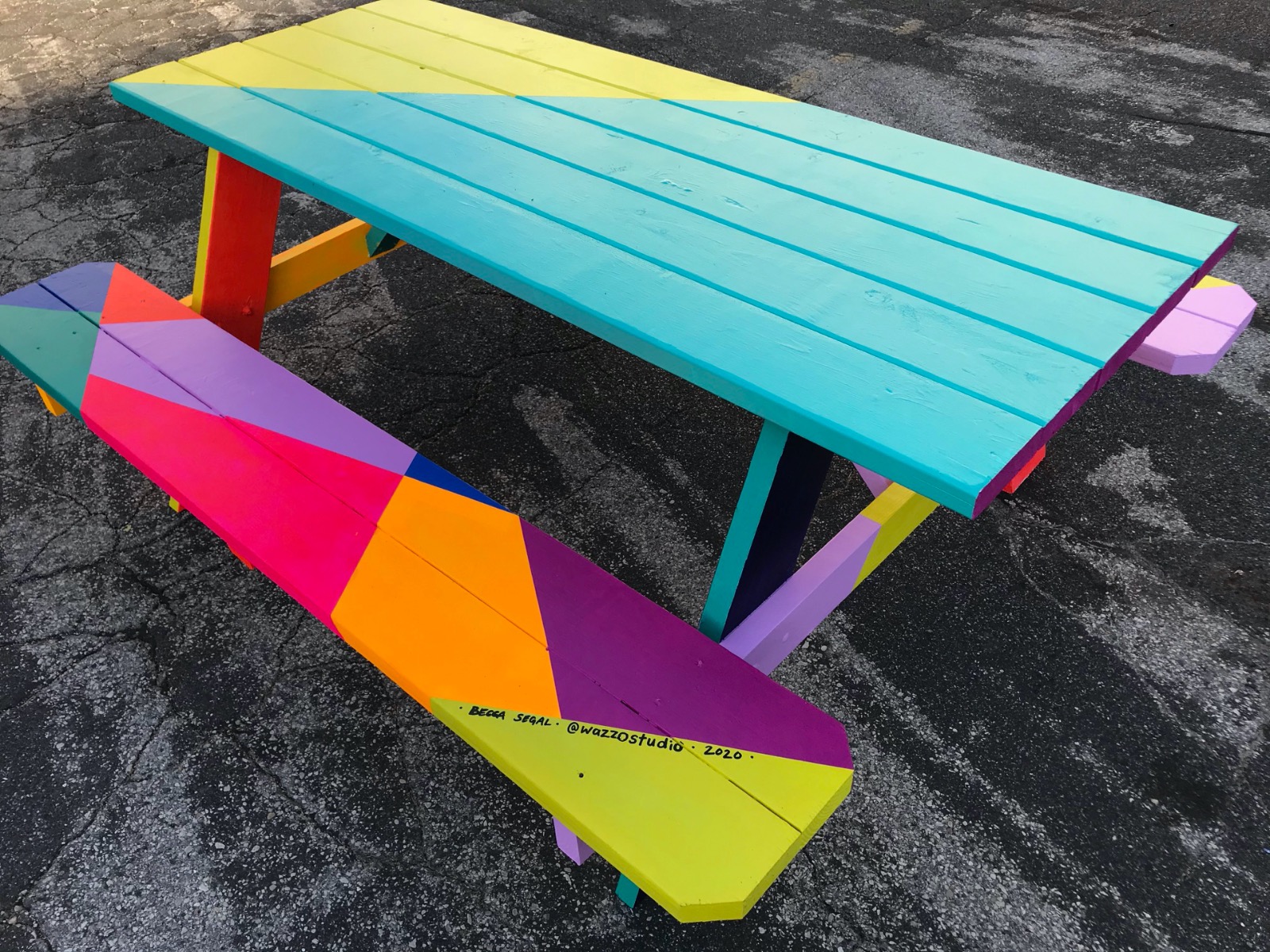 Rozalia Singh
Website/Instagram: artsbyaya.com and @rozaliasingh
Cutesy Macabre
Website/Instagram: cutesymacabre.com and @cutesymacabre
Mellissa Steffes & Antoinette Jones
Website/Instagram: @trillissa_, linktr.ee/artbyantoinette and @antoinettejonesart
Lauren Zens
Website/Instagram: laurenzens.com and @laurenzensart