A peek at the artwork inside the soon-to-open East Side Snack Boys
You can read the full article from OnMilwaukee here
As Snack Boys prepares to open its new East Side location in the former Hotel Foster / Globe East, 2028 E. North Ave., next week, we got another peek at the colorful murals painted inside over the winter by local installation artist Kristina Rolander.
OnMilwaukee also got a video tour of the space in a Facebook live in late April.
Snack Boys will begin taking table reservations Wednesday for next week. Follow the restaurant on Instagram for details.
Rolander, a Santa Cruz native and Milwaukee resident (pictured below in front of one of the murals) – and MIAD grad – painted six walls in the building, which has a long history on the East Side. (You can read about that here.)
The work is called "Neon Forest Remix," and shows flowers and ferns and other shapes in bright colors on a dark background.
"The (artwork) really sets the tone for the look we're going for," co-owner John Revord told OnMilwaukee in February.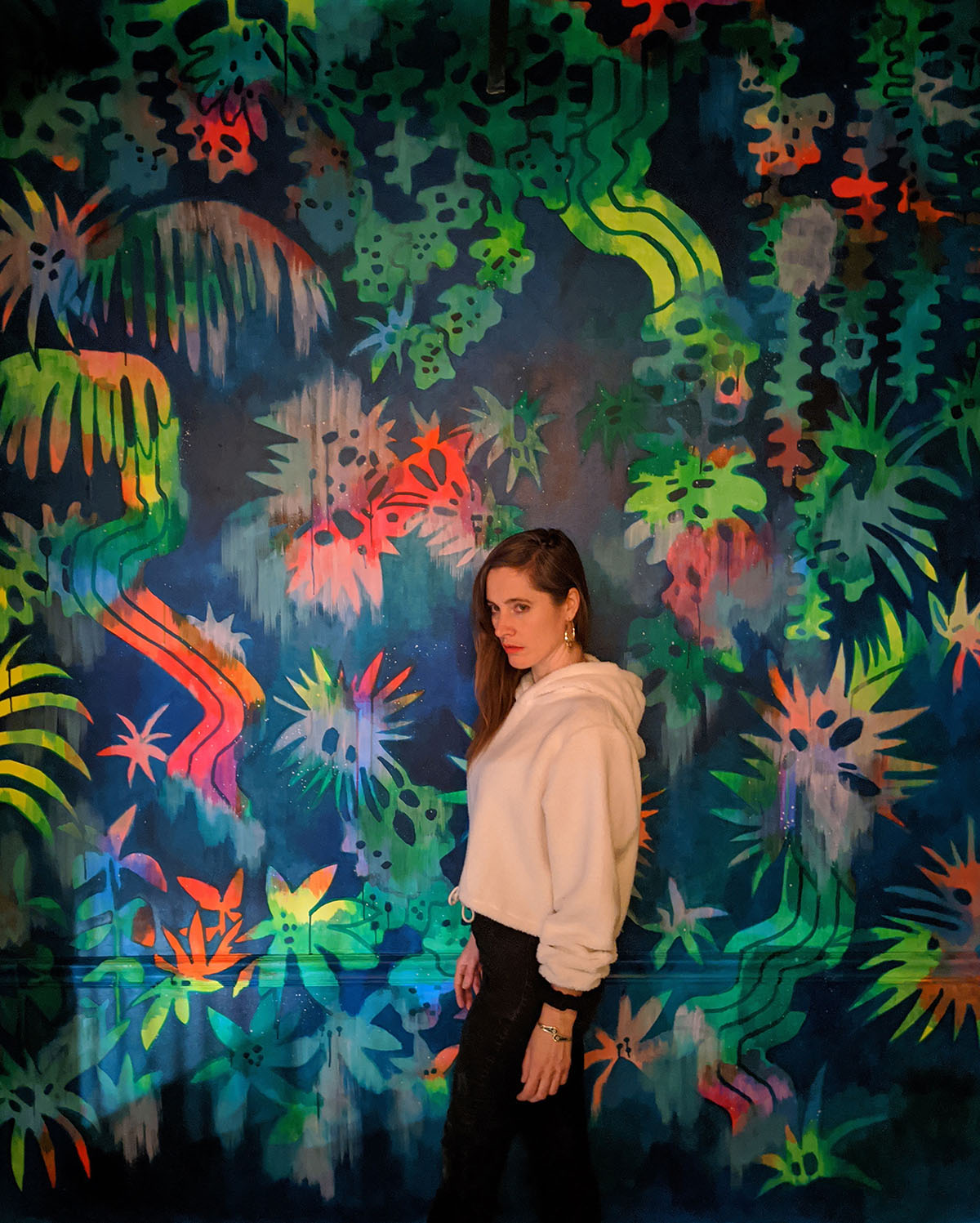 Among Rolander's many works – which you can see here – is the monochromatic 2017 backdrop at the Cactus Club – titled "Op Art Psychedelia" – which is appropriate as she has often collaborated with musicians.
(PHOTO: Joey Grihalva)
Rolander was one of the official artists at the 2017 Eaux Claires festival for which she created a design for the stage upon which Bon Iver's Justin Vernon and The National's Aaron Dessner debuted their Big Red Machine collaboration.
Rolander is currently part of a team of artists creating murals at Bayshore Town Center.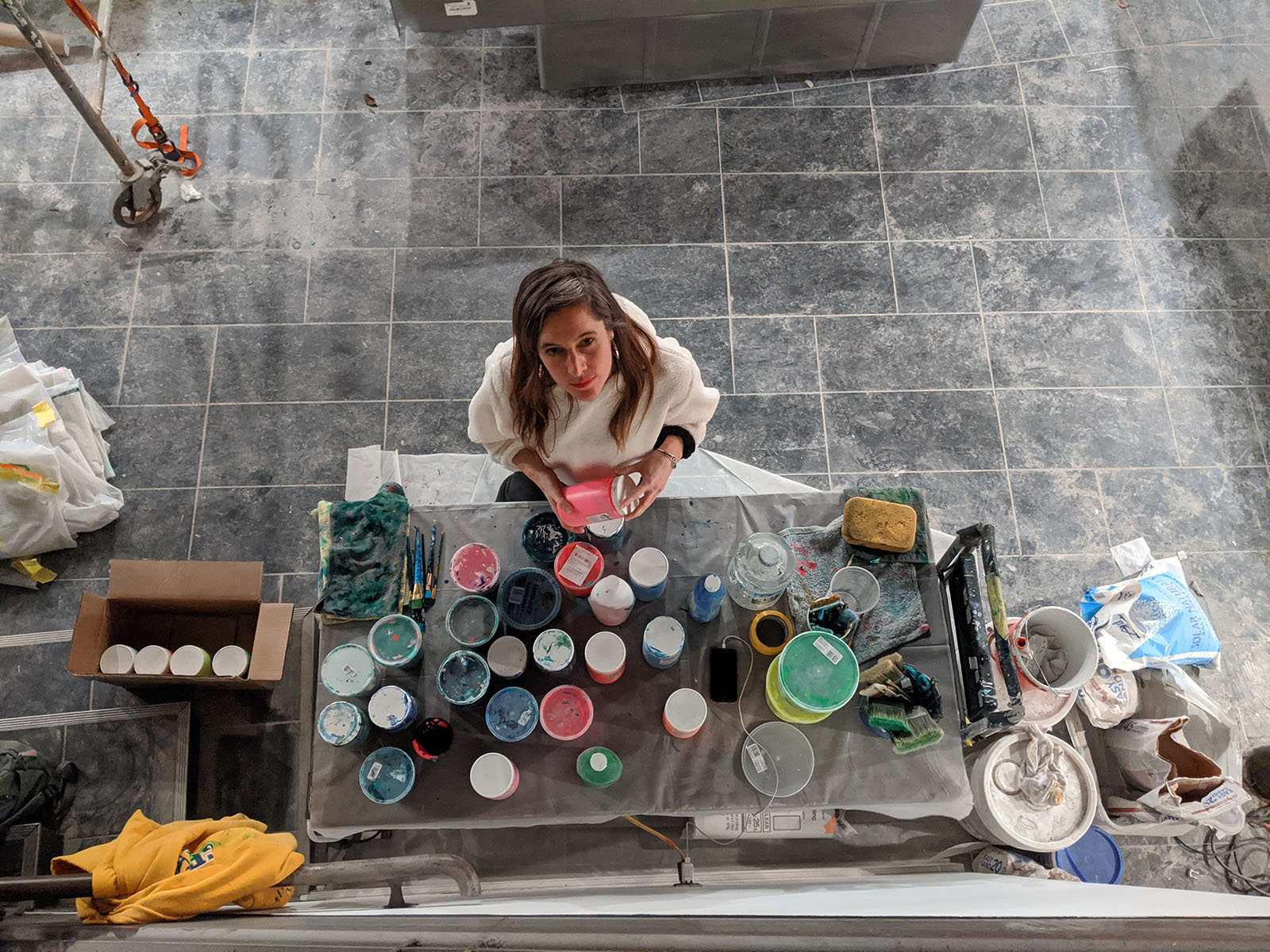 (PHOTO: Joey Grihalva)
Snack Boys, which is moving from Walker's Point, had hoped to open in March, but the shutdown delayed that a bit.